Discover The Fitness Boot Camp That Burns Twice The Fat, Gets You Fit And Challenges Your Body Every Time.
Mr. America's Training Camp, the number one fitness and fat loss workout program designed to burn the most fat and get you in the best shape of your life – guaranteed.
Mr. America's Training Camp's Unstoppable Fitness Formula workouts are designed to shed your unwanted body fat in the shortest amount of time possible while giving you maximum results under the supervision of the  most qualified personal trainers.
What is Mr. America's Training Camp?
Mr. America's Training Camp is a results driven and energetic fitness and fat loss workout program that includes motivation, accountability and dynamic resistance training; all designed to get you the body that you want in a safe, fun and non-intimidating atmosphere. Every workout session is led by an experienced, certified personal trainer and is designed to be fun, supportive and challenging, while burning maximum fat, in minimum time. Personalization is key to getting the best possible results, which is why our workout programs are modified to fit your goals and individual fitness level. But unlike working one-on-one with a personal trainer, our workout programs are done in a group setting which makes them fun, motivating, challenging AND it keeps the cost of the program affordable compared to private one-on-one personal training sessions.
The Science Behind Our Unstoppable Fitness Formula:
The secret to the massive fat loss results that our clients are getting is due to the After Burn™ effect that our workouts produce. After Burn™ is the state of increased metabolic output (elevated metabolism) for up to 28 hours that takes place after a really good workout. But not all "good" workouts are the same; many, in fact, deliver little fat burning results at all. Why most workouts programs fail: Most workouts are based on the "old science" of steady state training. Moving from machine to machine or jumping on the treadmill or stationary bike and keeping your heart rate in your "target heart" zone for 30-60 minutes is steady state training… this is the old and ineffective way of working out. Steady state training only burns calories while you're exercising, then it quickly brings your metabolism back to its normal state once you stop working out, that's pretty ineffective. We do things a lot differently here at Mr. America's Training Camp Bronx, which is why you'll burn twice the calories during your workout with us, AND you'll continue to burn even more calories up to 28 hours after your last workout session – here's how…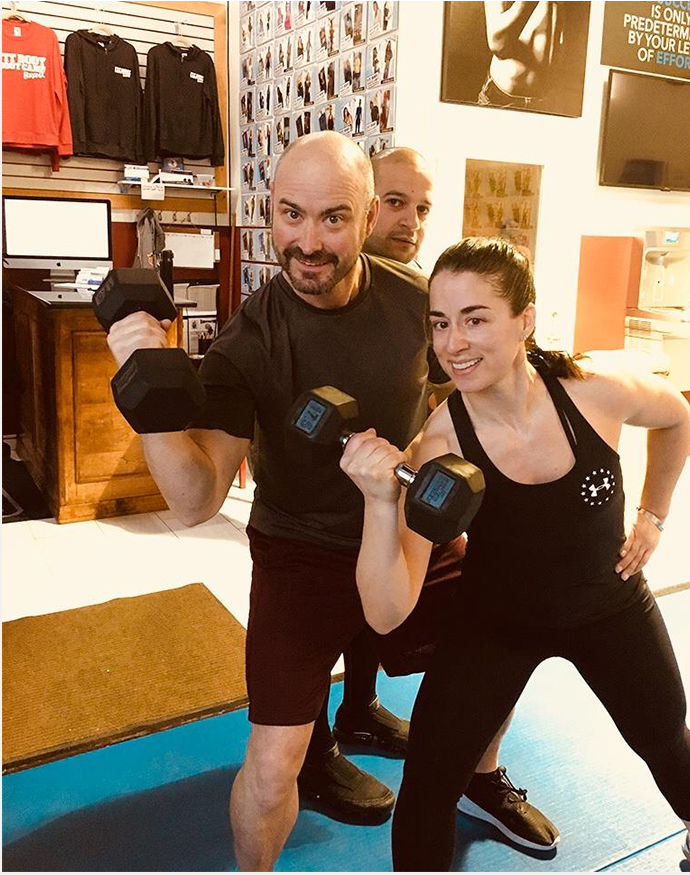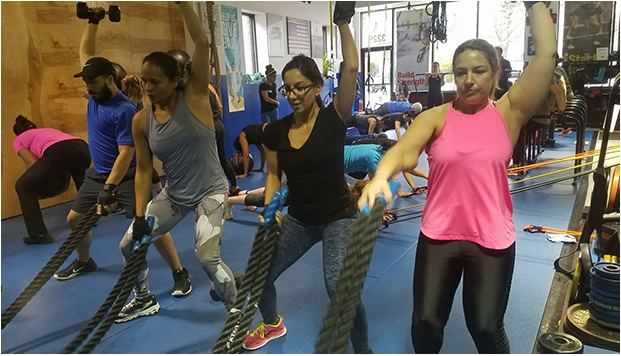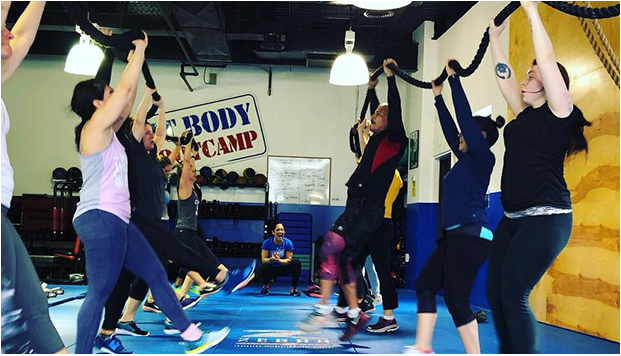 After Burn™
– The Secret To Faster Fat Loss
After Burn™ only happens when certain variables take place during your workout session that catapults your body into what is scientifically known as Excess Post-Exercise Oxygen Consumption (EPOC) – a physiological measure of the oxygen used in excess of what you would require after exercising. For the sake of not boring you with the science, let's just say that it's been scientifically proven that when your body enters After Burn™ you continue to burn more calories even after your workout for as much as 28 hours. That's the secret to getting twice the fat loss results of any other workout program around. At Mr. America's Training Camp each and every workout combines elements of High Intensity Interval Training, Exercise Stacking™ as well as Active Rest periods making sure to give you the best possible workouts and most calories burned in every session. In fact, the average Mr. America's Boot Camp workout burns 600 – 1000 calories in under an hour – that's twice the calories burned over any other workouts program out there. But the calories keep on burning even after your workout thanks to the Unstoppable Fitness Formula! Every workout you do with us flips you metabolism switch into After Burn™ so that you'll continue to burn more calories for up to 28 hours after your workout session. That's what makes Mr. America's Body Boot Camp workouts so unique and effective.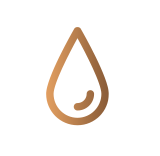 Unlimited access to all our fat burning boot camps
You will never leave our studio feeling unaccomplished. We will push you to be your best so you can improve your fitness and get one step closer to your goals every time you walk through our door.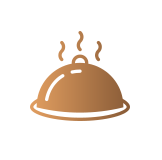 Specially designed meal plan to burn fat and keep you healthy and strong
Learn exactly what you need to be eating to optimize the results of your workouts and get the body you have always wanted while eating nutritious, healthy, and balanced meals.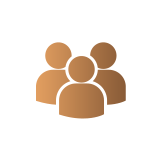 Encouraging Team Environment
Your fellow challenge participants and trainers will be there every step of the way to ensure you are feeling confident and motivated throughout the entire process.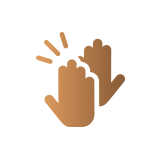 Peer Support
Access to a private Facebook group for all our challengers to ask any questions they may have and to post useful information that will help and inspire plus to help educate everyone in the group. It will be called Mr. America's Training Camp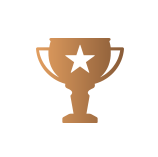 Everything You Need to Succeed
You will receive a success kit with tools to help you dominate your challenge. We will have a live Facebook session once per week for our challengers.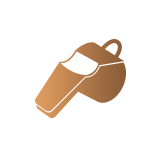 Live Events & Hands-on Coaching
Important seminars & event dates to mark down on your calendar!
Answers to frequently asked questions
What types of exercises are included in the program?
Exercises include: core conditioning, functional training, muscular strength, jumping modalities, circuit training, obstacle courses, mat exercises, surprises and more! This technique was developed by fitness expert & Mr. America Butch Nieves.
---
How often do we meet?
While as a member you have unlimited access to all of our Training Camp sessions, we advise if you are first starting out on a fitness regimen three times per week for the first weeks or so should be great! After that one of our experienced coaches can advise you to add more sessions if needed.
If you are an experienced fitness advocate we welcome to come as many boot camps as you may need to reach your fitness goals!
---
What do I need to bring?
Comfortable clothing, running shoes that are not used on the street, and a sense of adventure.
---
What can I expect from camp?
Your body will become more fit and sexy & toned, and you will gain more confidence and self-esteem!
---
Why should I participate?
You will make a dramatic improvement in your physical and mental well-being. In addition, you'll meet great people who share your same passion for acquiring a more healthy body and mind. At times you will be finished with your training before the rest of the world has even gotten started! And, you'll be several hundred calories ahead of everyone else !! Simply put we will teach you a way to a better life! Butch Nieves
---
Are You Ready To COMPLETELY Change Your Life?
Schedule your FREE Body Diagnostic & 2 Workouts!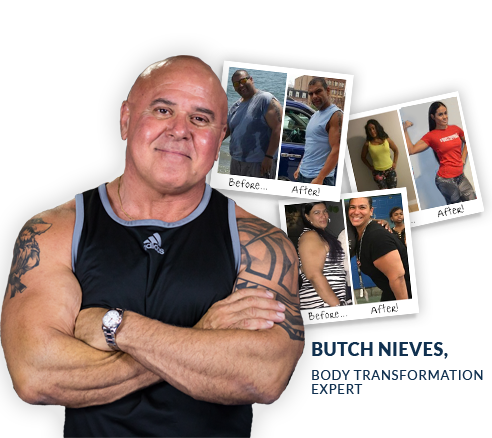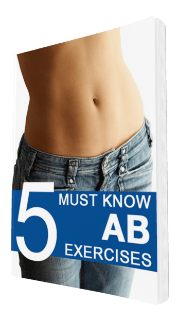 FREE Personal Training Session With The Bronx's Top Personal Trainer
E-book "5 Must Know AB Exercises"