PRODUCING
AMAZING

RESULTS!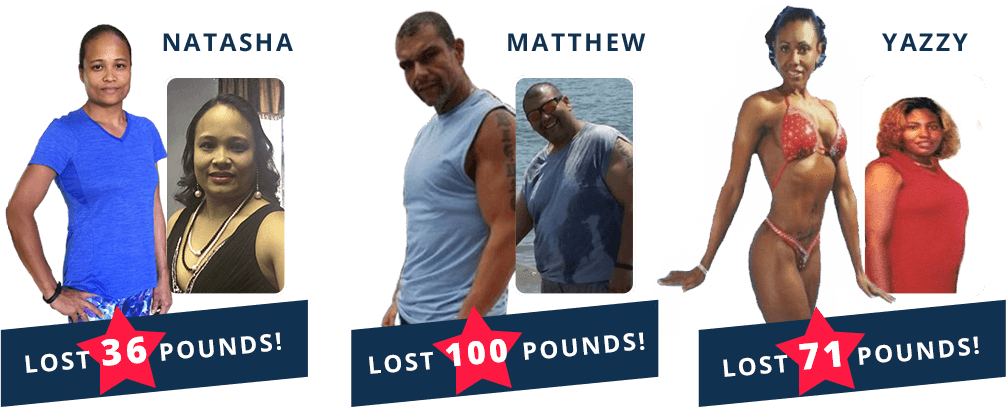 "I 've Lost A Total Of 40 Pounds"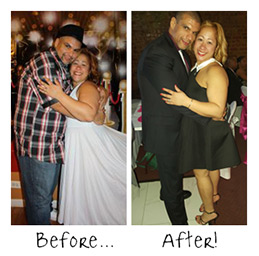 My name is Evelyes, and joining Mr America's fitness has helped change my life. I have been on my fitness journey since January 2015 but I joined Mr A in December 2015 and I've lost a total of 40lbs. I can see the changes in my body and I love it! I feel healthier, stronger, with more energy and I have more confidence in myself. Joining has not only helped my husband and I lose weight together but also shown us how to eat healthier and brought us closer together. I would recommend Mr. A to anyone who is looking to change their lives and live a healthier lifestyle.
-Eve
"I Have Lost 100 Pounds"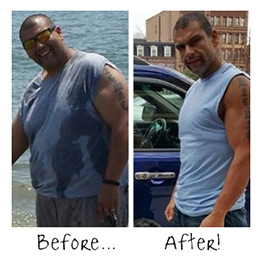 My name is Matthew aka Bigshow. I was first told about the Mr. Americas Fitness by a co-worker. When I attended my first class it was amazing. The people that attended were so supportive and is a family-oriented environment. Butch Nieves has put together an excellent program with great trainers to help you reach your weight loss goals. To date, I have lost a 100 pounds. And I owe it all the Butch and his amazing trainers.
-Matthew
"I Lost 26 Pounds!"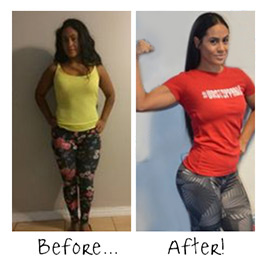 My name is Sacha Alvarez, I've been attending New York fit body BOOTCAMP for about 3yrs now. All I can say I love this place and obsessed with their workout routines. I recently entered a challenge where I lost 26 lbs. The best transformation I ever had in my life. It felt very good to set a goal and accomplish it. Fit body BOOTCAMP is a place where it will bring consistency positive and encouraging attitudes. I develop a very high confidence and feel so great about myself. And for that I'm appreciated for what Butch Nieves brings to the table. I'm a mother of three, and I feel energized and stronger than ever. It's the best feeling you will ever have. If I can do it with a family of five and a full-time job, so can you. I thank God for Butch Nieves and his amazing team. For all their dedication and amazing workout routines. Fit body BOOTCAMP is not just a place to go workout out but a home where you will be accepted and loved. Every single person in there is amazing and has a story to tell. I'm glad I have this opportunity to share my experience. Please come and check us out. You will not regret it.
-Sacha A.
"I Am 48 Years Young And Fitter Than I Have Been In My Life!"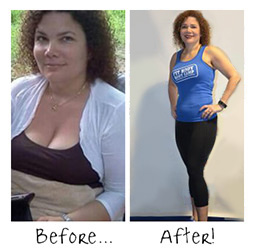 This Fitness studio has changed my life! I would not have lost 40 pounds and learned how and when to eat if it wasn't for the wonderful Coaches at Mr. America's Fitness! I am proud to say I am 48 years young and fitter than I have been in my life! I also learned that you need to know your WHY! Thank you Butch Nieves! I know my why and that's why I keep going. I will not be another statistic of a middle aged Hispanic with diabetes and high blood pressure and receiving validation during my last physical was the most amazing feeling! My lab results were so amazing that my doctor had to ask what I was doing – of course I said "bootcamp and meal plan!". It's up to you to commit but it helps when you have the support and the guidance from those who KNOW how to LEAD! It's more than a gym or a place to work out, it's a family affair. The camaraderie from your fellow bootcampers is paramount! WE are here to lift each other up and hold ourselves accountable.
-Rosie
"Amazing Coaches And Work Out Buddies…"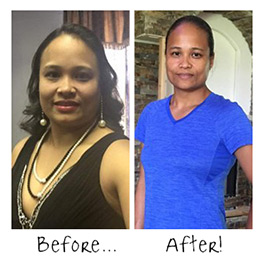 I have been struggling with my weight for the past 10 years. I had gained over 40lbs – tried many gyms and never had someone to Guide me to where I am today. After finding FBBC changed my life completely. I have met amazing coaches who have become like family and don't give up on you. We all motivate each other which gives you the spirit to keep going and the coaches guiding you all the way. I did some personal training which was amazing and have thought me more that I ever known about my body and strength. As of today over a period of 7 months I have lost over 36 lbs and feel amazing every morning knowing I have a full day ahead of me and very energetic. Going to the gym has become part of my life and not something that I don't want to do. Knowing that you who have to do this for yourself and not just sit and keep mentioning that you want to lose weight. Just get your butt out the door and visit Mr. Americas Fitness and you will not be disappointed. You will be amazed to what result you will get by daring yourself to make it happened and get it done!!!!
-Natasia
"Butch Is A Must-Have"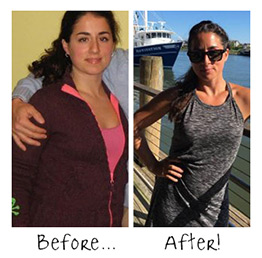 Butch is gifted with the unique talent of playing with your emotions in a way that serves you and your fitness goals. After a session with Butch, you're tired and energized, drained and revitalized, sore and want more! Your self-confidence skyrockets when you start to see the results of your hard work at the hands and mind of Butch, your coach who never quits on you. Butch is a must-have if you're serious about your health and fitness. Remember, you only get one body! Treat it exceptionally well!
-Marie E.
Are You Ready To COMPLETELY Change Your Life?
Schedule your FREE Body Diagnostic & 2 Workouts!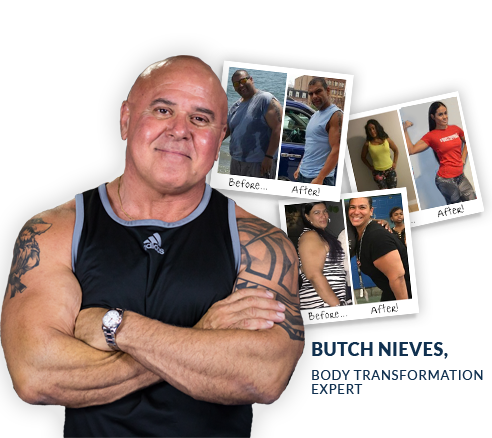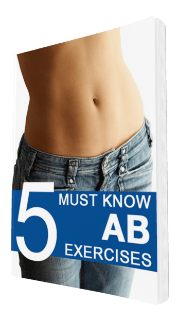 FREE Personal Training Session With The Bronx's Top Personal Trainer
E-book "5 Must Know AB Exercises"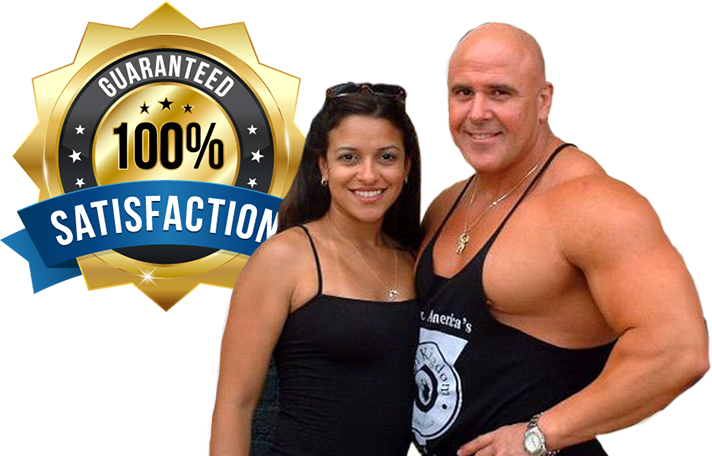 100% SATISFACTION GUARANTEED
I want you to look better, feel better, and live better. That's why I'm offering you my unconditional 30-day GUARANTEE! Try my program for 30 days and if you aren't completely satisfied, I'll refund your money!
Call us today at 718-824-7447